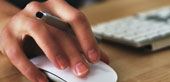 Payroll Administration
Collection of monthly payroll input data (leave, overtime, new recruits, deductions, other changes)
Calculating gross – nett salaries
Monthly management reports
Monthly leave processing
Distribution of payslips, electronic or hard copy.
Reports to statutory bodies and services providers (PAYE, Social Security, VET)
Monthly backups and safe data storage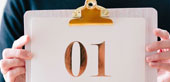 Salary Transfers
Our clients trust us with their monthly salary transfers.
This means they can continue with business as usual, while we transfer salaries securely via an electronic bank file. We submit comprehensive reconciliations to ensure that the process is open and transparent.
Some clients choose to pay their staff salaries themselves, we provide all the necessary bank lists with nett salary amounts for clients to process payments.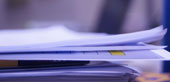 Statutory Third-Party Administration
We will gladly submit your PAYE, Social Secuirty and VET returns to the relevant authorities. Social Security and VET is submitted by means of online filing, which is safe, reliable and secure. We keep record of all returns submitted to Inland Revenue.
Tax year-end reconciliation and wage returns
By far one of the most stressful periods in any payroll office is tax year-end reconciliations. We've got it down to a fine art. All our clients are approved by Inland Revenue to submit laser tax certificates. This means no more dot matrix printing and no more hand-written tax certificates. We submit the reconciliation to Inland Revenue and provide all your employees with laser printed tax certificates.
Social Security wage returns are also printed and submitted by our office. All submissions are safely stored at our offices, while also keeping electronic copies.